Fitness for Athletic Development – Tuesday/Thursday Session 3
December 13, 2022 @ 7:00 am

-

8:00 am

$120.00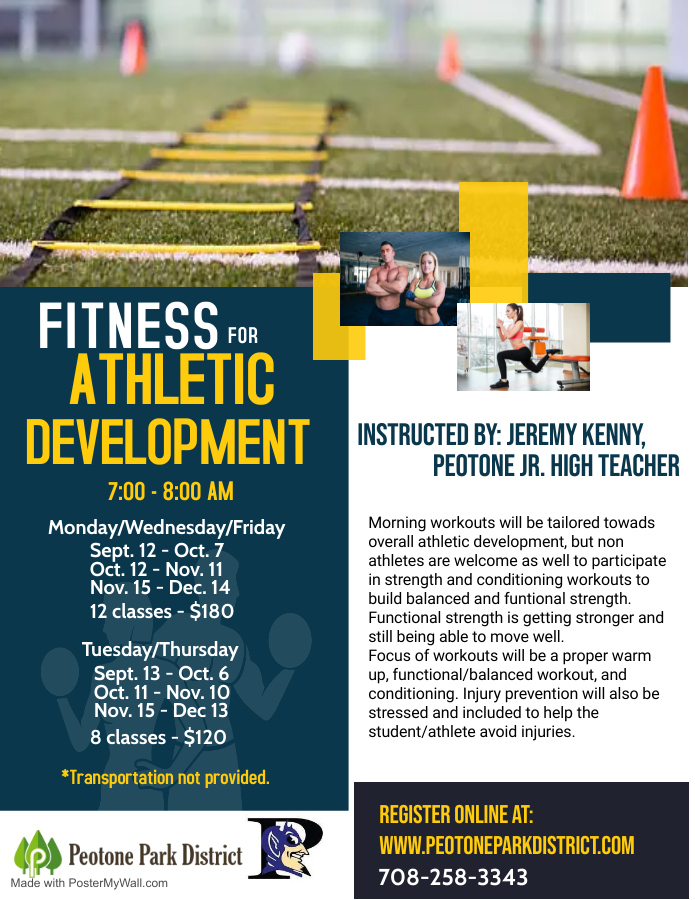 FOR PEOTONE JUNIOR HIGH SCHOOL STUDENTS ONLY.
Tuesday/Thursday Session
Instructed by: Jeremy Kenny, Peotone Jr. High Physical Education Teacher
Morning workouts will be tailored towards overall athletic development, but non athletes are welcome as well to participate in strength and conditioning workouts to build balanced and functional strength. Functional strength is getting stronger and still being able to move well.
Focus of workouts will be a proper warm up, functional/balanced workout, and conditioning. Injury prevention will also be stressed and included to help the student/athlete avoid injuries.