1 event,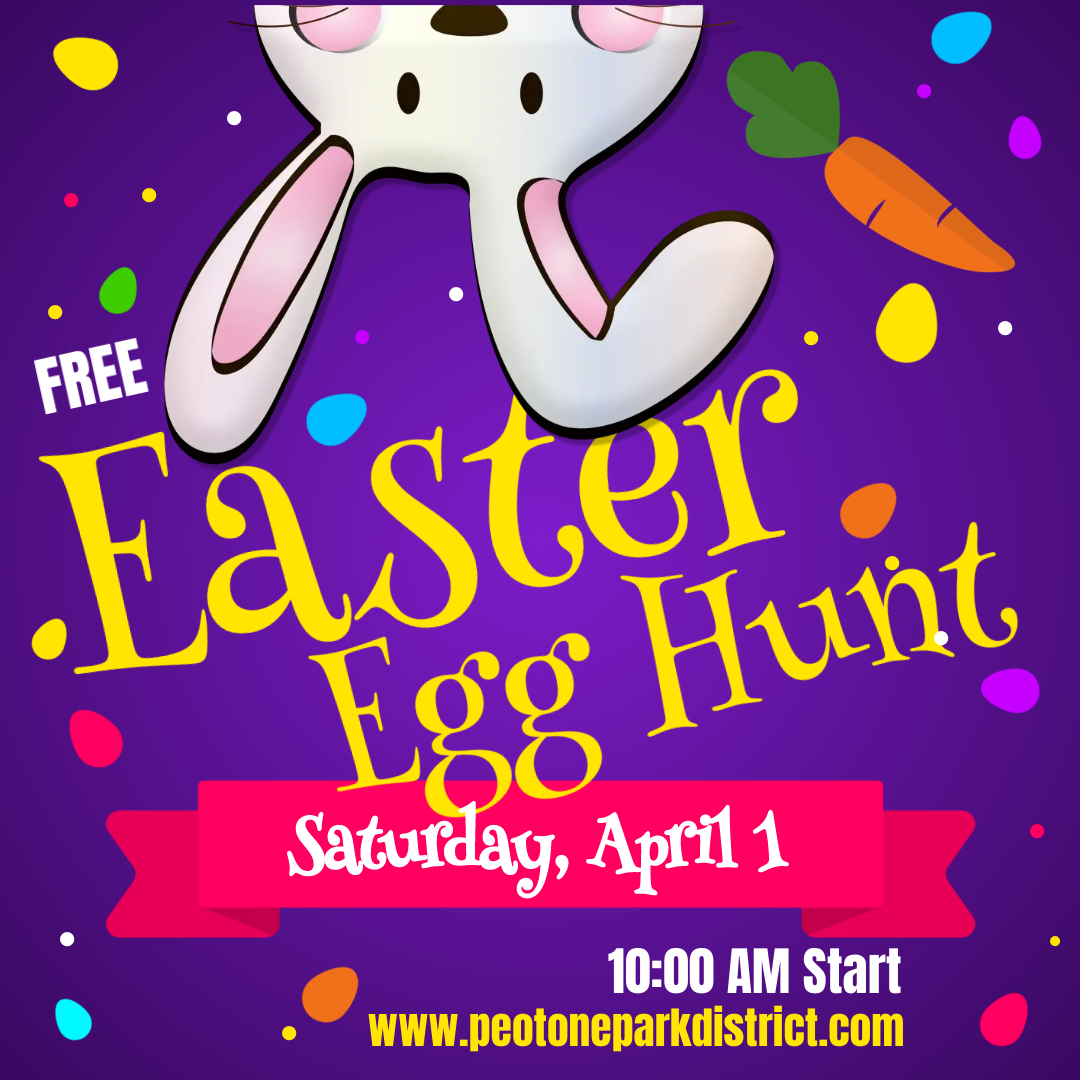 POSTPONED - DUE TO WEATHER!! Join us Saturday, April 8th at 10:00 a.m. Hop on over, but don't be late! Saturday, April 1 Hunt starts at 10:00 a.m. Peotone Community Park
1 event,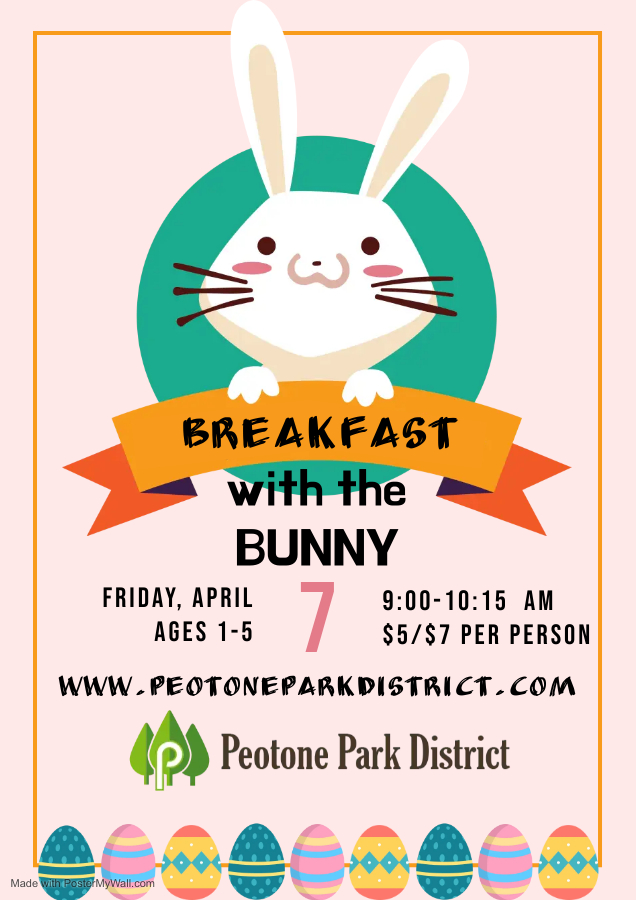 Give your preschooler some one-on-one time with the Easter Bunny! We will have crafts, activities, breakfast and lots of fun for the little ones and their parents. Don't forget your basket. Ages: 1-5 years (plus parent) Dates: Friday, April 7 Time: 9:00 – 10:15 a.m. Location: Main Building Fee: (per person, including adults) In-District $5/Out-of-District…
1 event,
Let's play BINGO! Enjoy an afternoon of Bingo fun, conversation and prizes. Grab your friends and join the fun! Ages: Older Adults Dates: Thursdays, March 9, April 13, & May 11 Times: 1:00 - 3:00 p.m. Location: Main Building Fee: $4.00
1 event,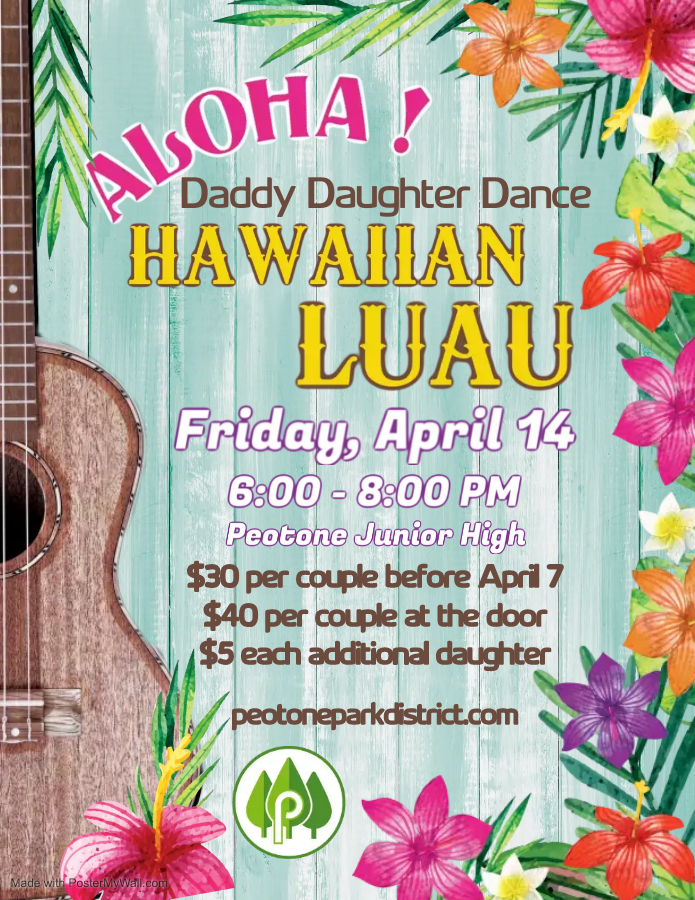 Grab your favorite guy and enjoy a special night just for you! Dancing, photo booth, snacks, and more! Sign up today and join the fun! Music and photo booth by Tanner Events! Tickets - $30 per couple before April 7 $5 each additional daughter $40 at the door
1 event,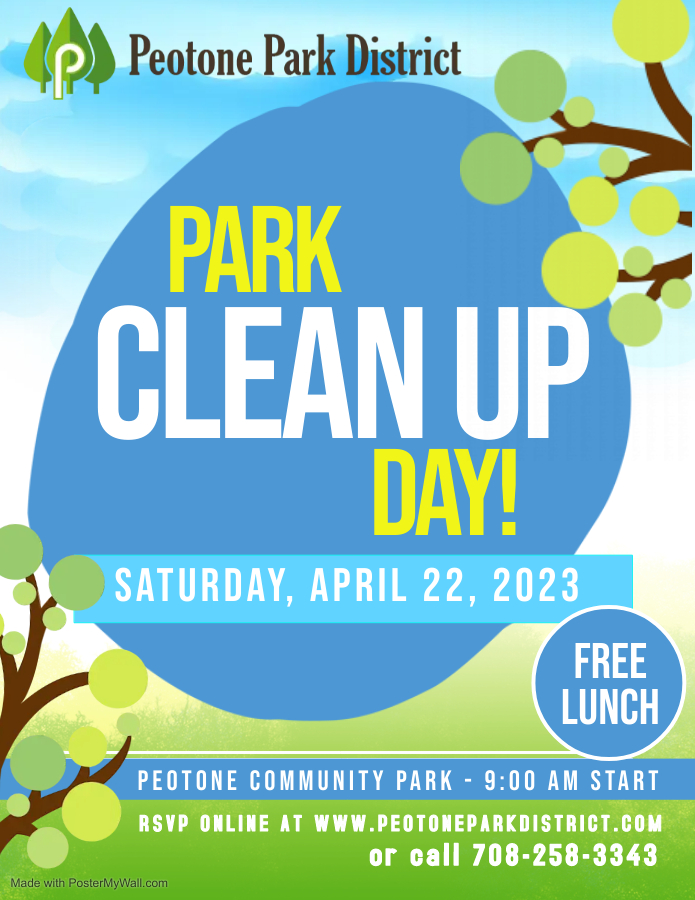 Join us for a spring clean up day. We will start at 9:00 a.m. and lunch will be available.