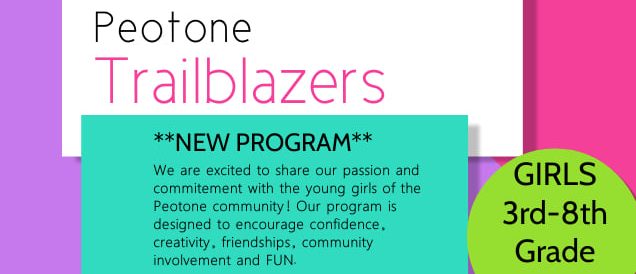 **Attention girls grade 3-8**
We are excited to announce a new girls empowerment and mentor program being offered through the Park District! This is a great opportunity for Junior High girls looking to try their hand in a leadership role or who enjoy working with younger girls.
Please see the attached flyer and Fall Schedule. Call for more info
708-258-3343.