REC CARE After School Program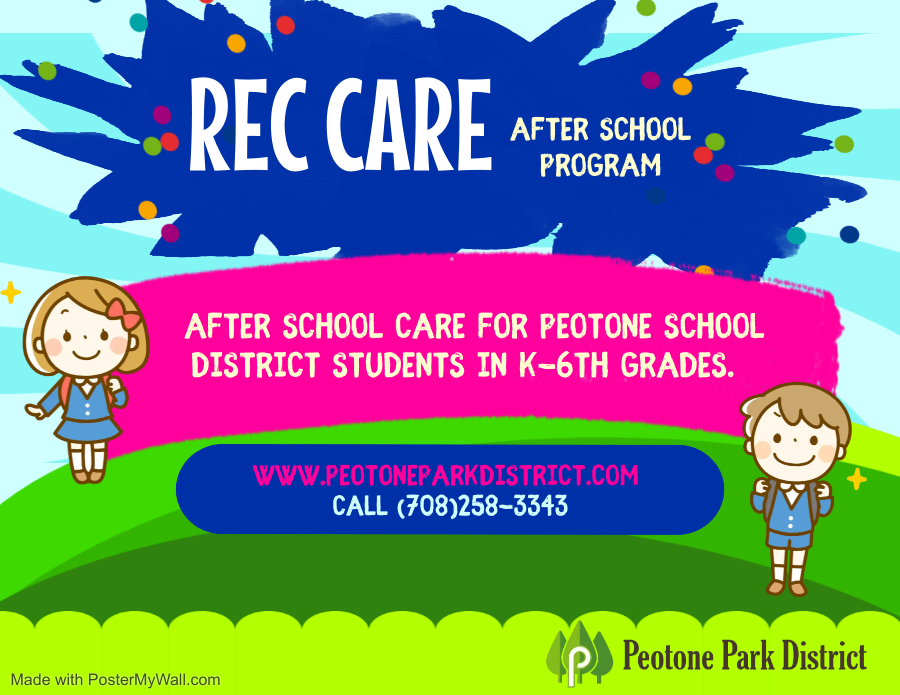 The Peotone Park District is exploring the possibility of restarting its after school program. Rec Care would be offered to Peotone School District students in Kindergarten through 6th grade. Trained staff would be on hand daily to bring students a variety of activities in a structured setting when they are unable to go home after school.
Program will be held at the Peotone Park District Main Building and students will be bussed from their respective schools to the Peotone Park District for the program.
Rec Care would be available on school days when school is in session including early dismissal days. No Rec Care on off days.
Daily fees would apply and are currently being established.
Please complete the RSVP by October 25th if you are interested in the program or would like more information.